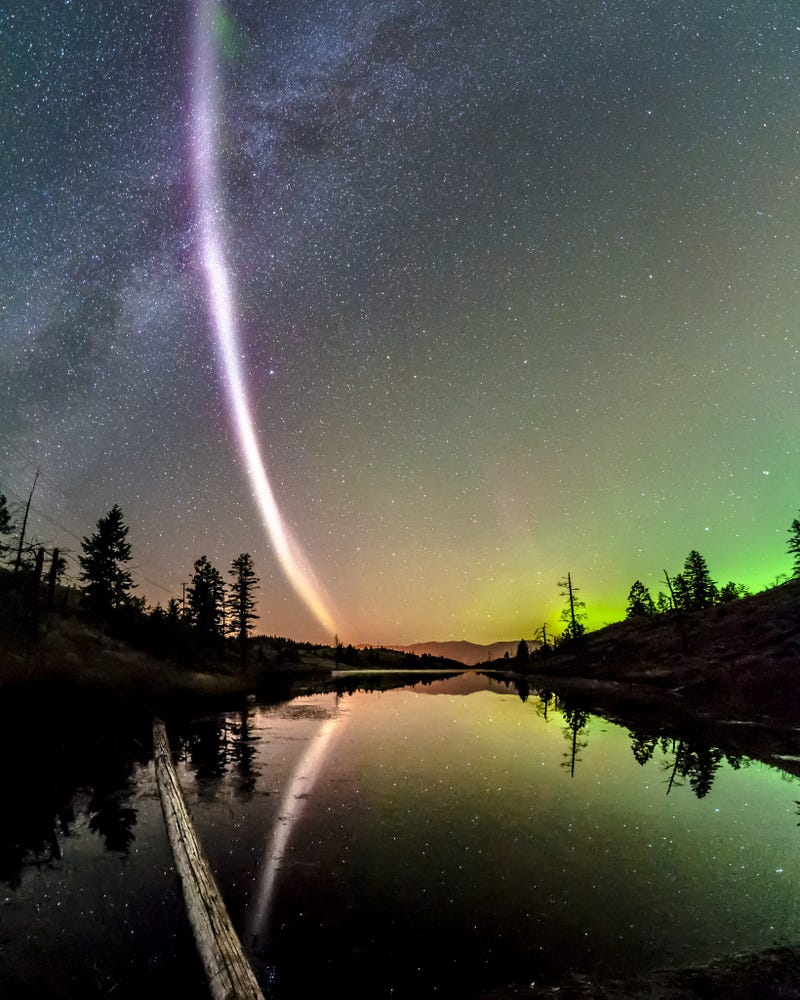 Image: Dave Markel Photography
One of the – for me personally – most touching space related messages I received recently was that a group of aurora enthusiasts and atmospheric scientists had spotted a atmospheric phenomenon which didn't have a name yet. It's a purple beam of light (directed east – west) which shows up between aurora's, but has it's own way of doing things. Initially it was thought to be a proton arc, but they can't be seen. So it had to be something different. But what was it?
It was seen quite often, but it had not been documented properly yet. Until now.
Based upon a movie called "Over the Hedge", a group of scientists from the NASA, ESA and the University of Calgary and enthusiasts from the Alberta Aurora Chasers then decided to call it "Steve".
This could also read as an acronym for "Strong Thermal Emission Velocity Enhancement"
The first article that was sent to me was (obvioiusly) from the BBC:
Aurora photographers find new night sky lights and call them Steve
A few days later I learned that Steve was also 'seen' by our Swarm satellites: When Swarm met Steve
I guess my friend has found his place in between his sun and other stars :)
A collection of pictures from this known but previously undocumented phenomenon can be found here:
Hey gang, with how popular Steve is right now, Paul made a great suggestion to set up a gallery of everyone's shots of…

Geplaatst door Chris Ratzlaff op zondag 23 april 2017