A photo sequence for the Liftoff of Soyuz TMA-13M with Expedition 40 to the ISS.
It brings ESA's Astronaut Alexander Gerst together with NASA's Astronaut Reid Wiseman and Russian Cosmosnaut Maxim Suraev to the International Space Station.
Launchdate: May 28th, 21:57 CEST, 20:57 CET.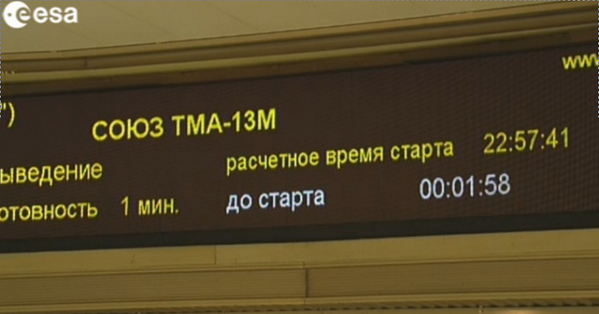 not long anymore – below 2 minutes, all green for launch.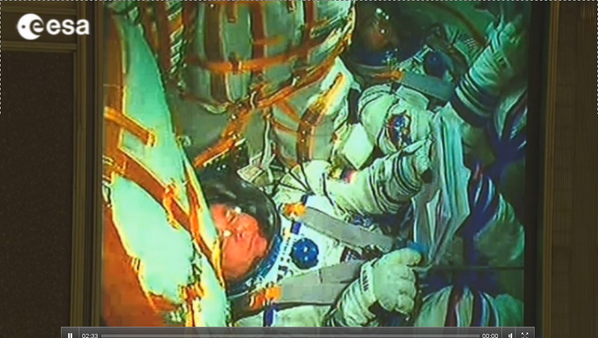 The crew in the Soyuz is packed like sardines.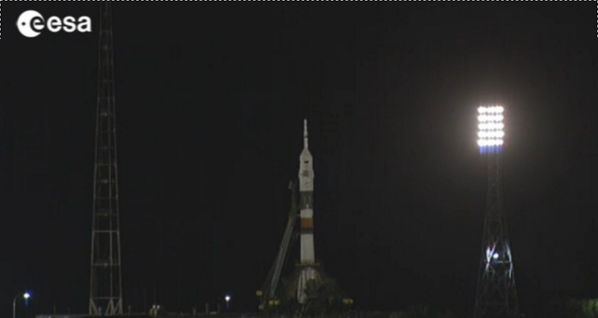 With only 30 seconds to go, every second feels like a long time. Shortly after this the supporting arm will be released from the Soyuz.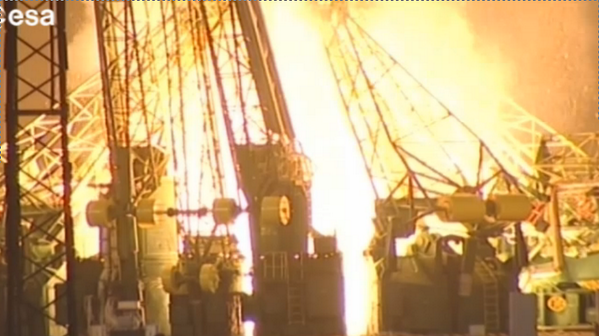 And at scheduled time the engines get started, ready to boost the Soyuz into space.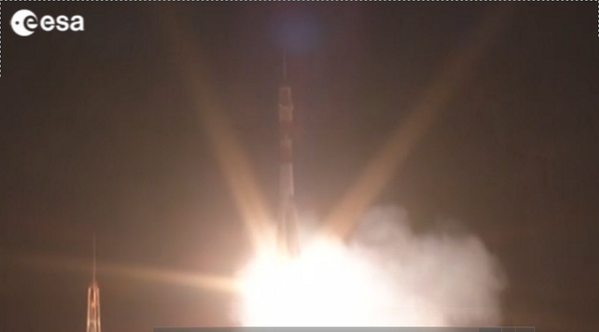 And Alexander Gerst is off into space, chasing up the ISS – currently straight above the launch area.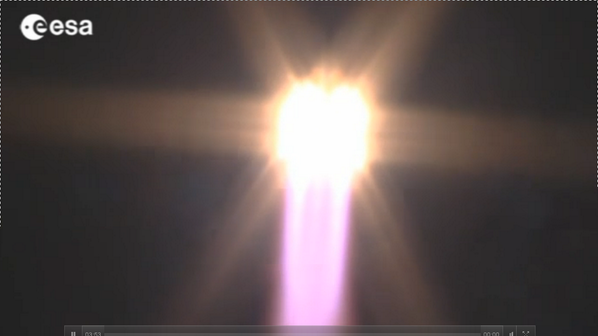 Soyuz is going up bright as a star, but …

So quick rising, that soon it's like a …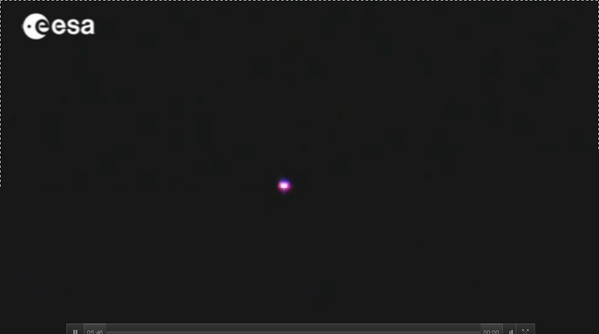 Pale Blue Dot. All systems are nominal and all looks good. They're getting ready to get rid of the 1st and 2nd stage.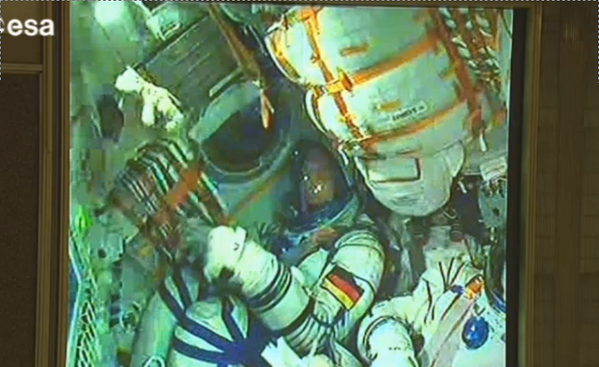 Inside the cabine it's still hard work – but the crew shows one thumbs up after the next on the the ESA live stream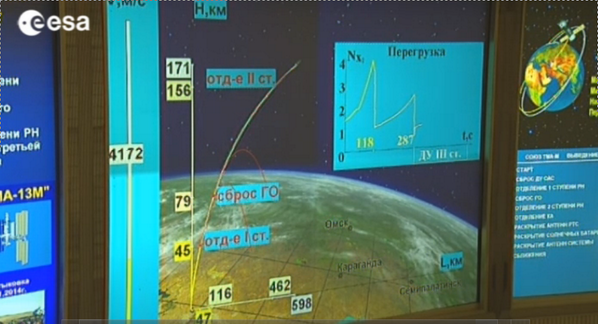 All systems nominal – everything green for the #BlueDot – I wonder what it feels like up there packed together..

Meanwhile, the n2yo website shows that the ISS is right above the launch area.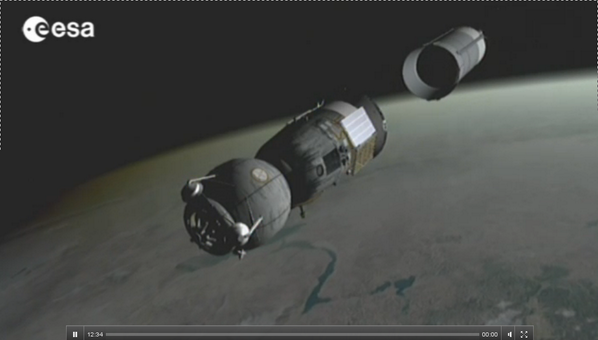 Separation of 3rd stage clearly visible in the cabine – a bump, and now they're weightless, it's in orbit.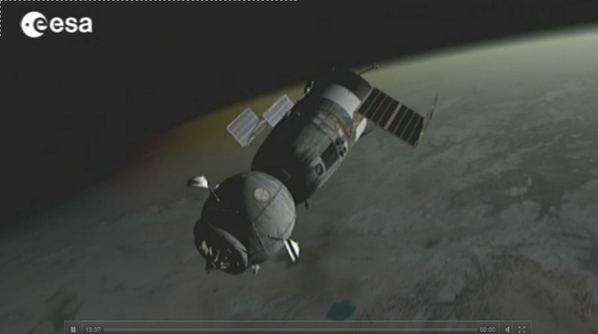 Next stage: Solar panels to be unfolded and deployed: #BlueDot will get wings to get some energy!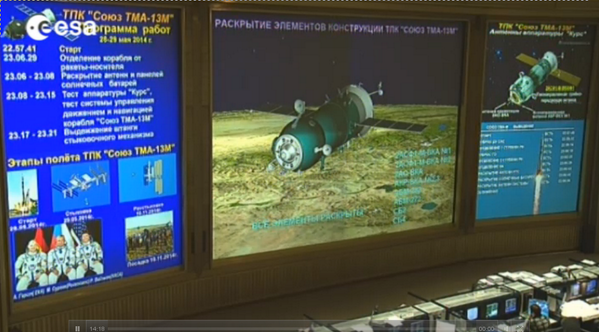 Everything is being followed via a bit different Mission Control Room – lots of nice pictures and grahpics though.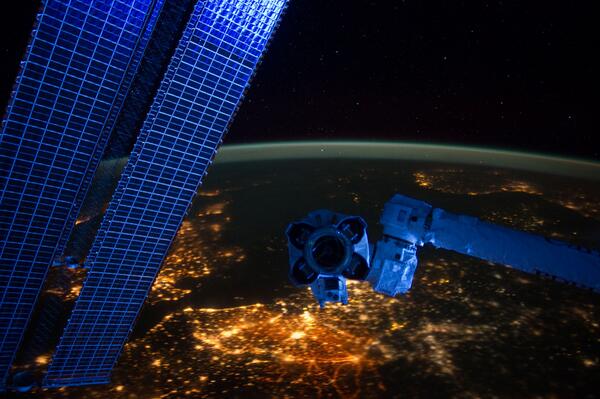 These days, the Soyuz takes only 8 minutes to bring people into space; 6 hours to deliver them to the ISS. Times have changed.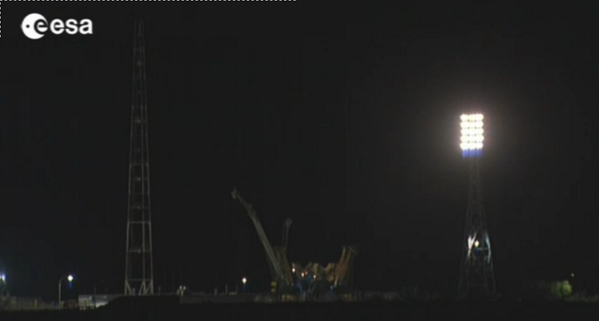 And meanwhile, the cleaning ladies are arriving at the Baikonur Cosmodrome in Kazakhstan for a good cleanup of the leftovers of #BlueDot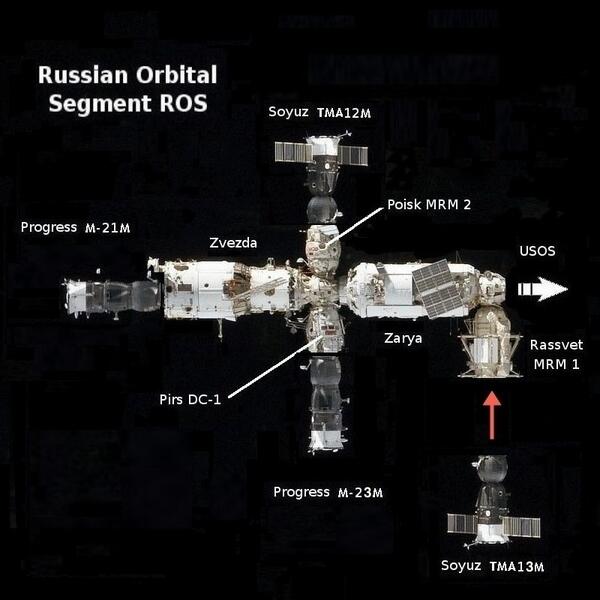 In a few more hours, the crew will dock at Rassvet in 6 hours after launch.
In less than 10 minutes they will travel 1640 km and accelerate to an astonishing 28000 km/h before arriving six hours later at their new home for the next six months, the International Space Station.
All images courtesy ESA/NASA.